Sinopsis: Dummies, muñecos que imitan a humanos gracias al manejo y el arte del ventrílocuo, centran buena parte de…
Interview with David Jasso García. Presents his last novel "Lo que ves cuando cierras los ojos" ("What you see when…
This season I return with some video interviews. We start with the post-apocalyptic future Dioni Arroyo presents in Fractura ….
El 4 de juny a les 19h ens veiem a la llibreria Chronos per parlar de "Malsons de gat" Llibreria Chronos…
SIGNATURES MALSONS DE GAT Llibreria Chronos 11h a 12:30h – Passeig de Sant joan nº1. Llibreria Gigamesh 19h 20h– Rda….
Hermenaute anuncia el nacimiento de la colección Medea de género fantástico en catalán, en la que participaré como autora. Ahir…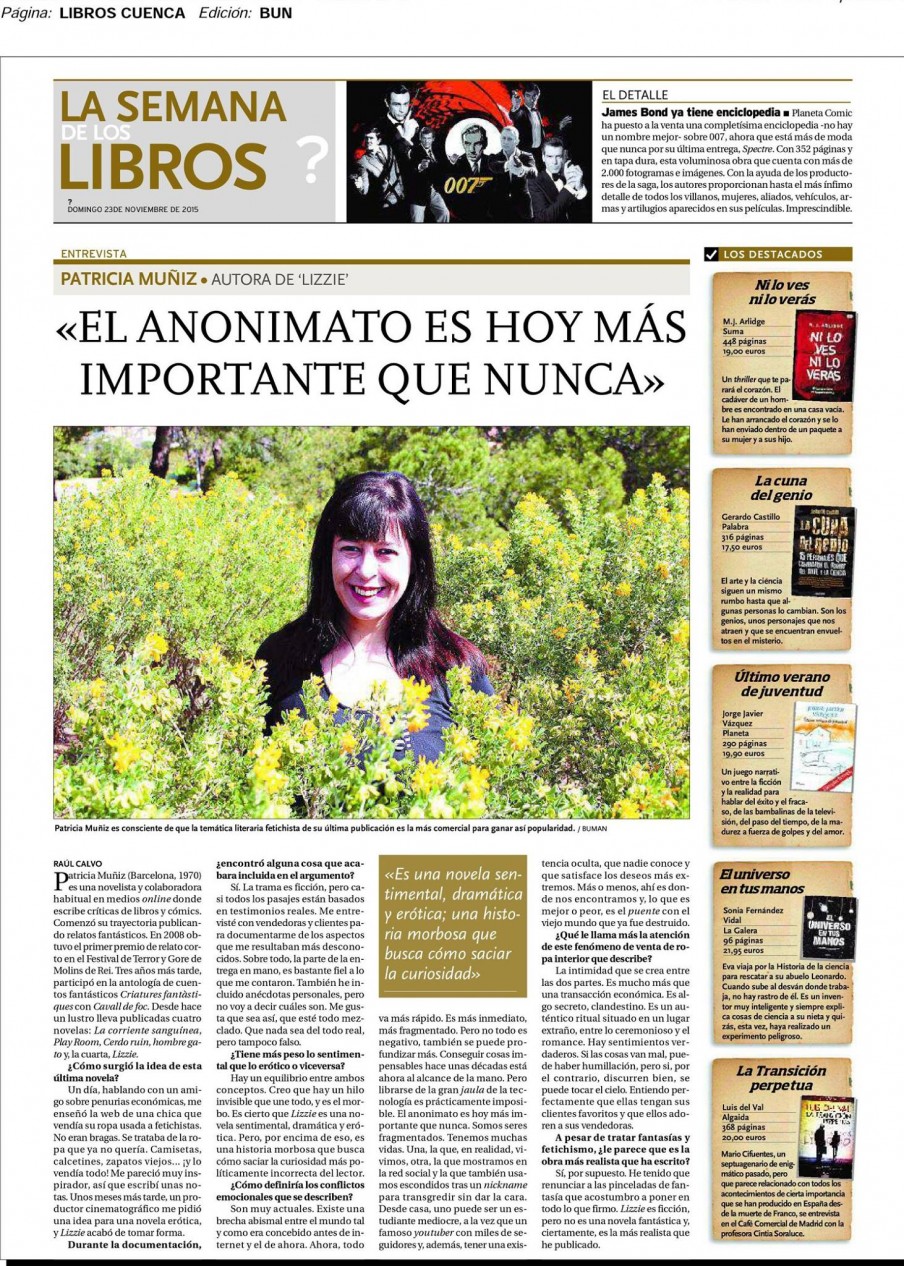 "Creo que la intimidad ha dejado de existir. Estamos controlados, en permanente exposición. El anonimato es más importante que nunca…